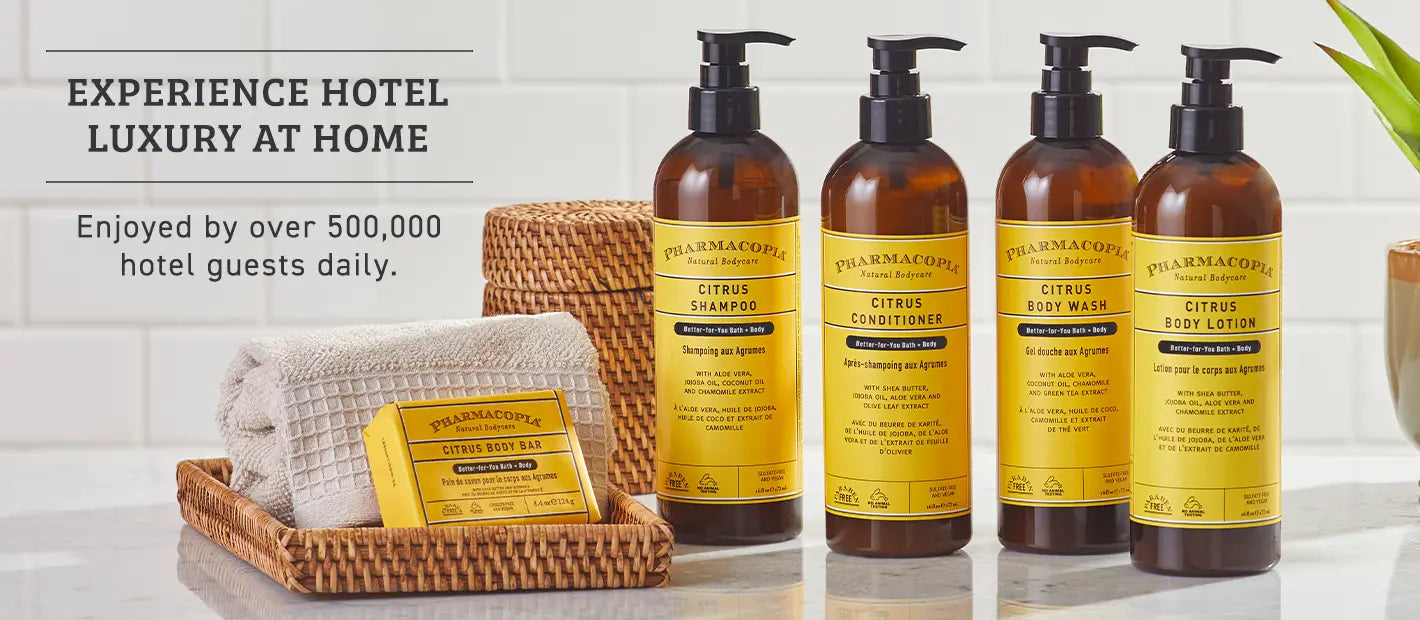 Best Western Plus Citrus Collection
Awaken your senses and uplift your spirit with our Citrus Collection. 


Infused with energizing essences of organic orange, bergamot, and grapefruit essential oils, our Citrus Body Lotion, Shampoo, Conditioner, Body Wash, and Body Bar were created to boost your mood with their bright, exotic citrus scents. All of our Citrus bath and body products work seamlessly together to renew and nourish skin and hair. Cleanse, hydrate, and protect your skin with Citrus Body Wash, Soap, and Citrus Lotion. For hair that is shiny, strong, and manageable, Citrus Shampoo and Conditioner are the perfect pampering duo.