Better-for-You Ingredients
This means all-natural, supporting the body through innate beneficial properties. No harmful chemicals or synthetic fragrances. Ever. Plus, they're ethically and sustainably sourced and packaged so they're good for the environment too. Here are just a few of our better-for-you ingredients for skin and hair that work with the body to keep you beautiful—and healthy.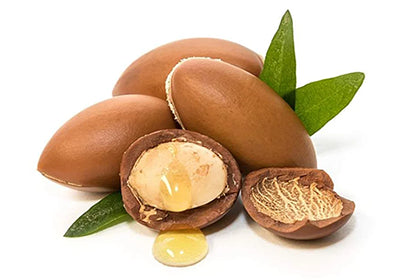 Argan Kernel Oil (Argania Spinosa)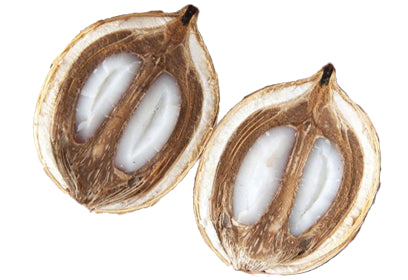 Babassu Seed Oil (Orbignya Oleifera)
Grows wild in tropical northeastern Brazil
Known for its antioxidant and anti-inflammatory properties
Used in skin and hair formulations as an emollient and conditioner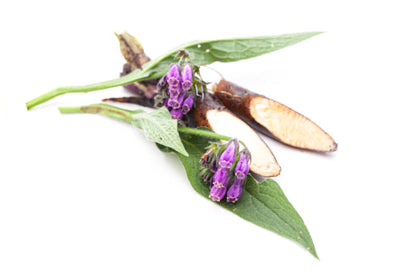 Comfrey Root Extract (Symphytum Officinale)
Well known in herbal medicine for wound healing
Can help prevent and treat scars, and soothe dry skin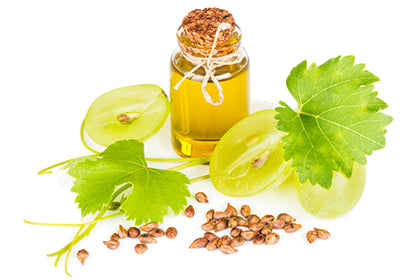 Grapeseed Oil (Vitis Vinifera)
Softens and smooths the skin
Protects against environmental aggressors
Provides nourishment to all types of hair and skin
A powerful blend of high antioxidant oils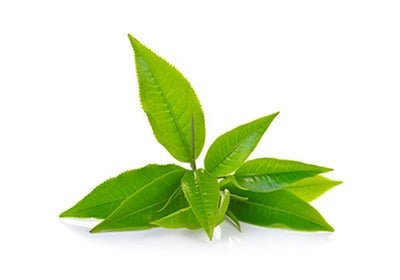 Green Tea
Used in folk medicine for thousands of years to promote health and well-being
Maintains the skin in good condition
Potent antioxidants help keep skin looking younger by protecting it from environment stressors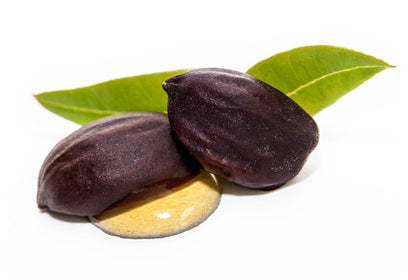 Jojoba Seed Oil (Simmondsia Chinensis)
Seed oil softens and smooths
Used for smoothing and conditioning hair
Provides an excellent, non-greasy feel that hydrates and conditions the skin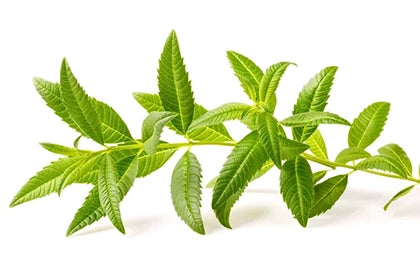 Lemon Verbena
Lovely lemony scent has a calming effect on the nervous system
Used by herbalists for sleep and to relax body and mind
Essential oil easily absorbs into the skin to help keep it hydrated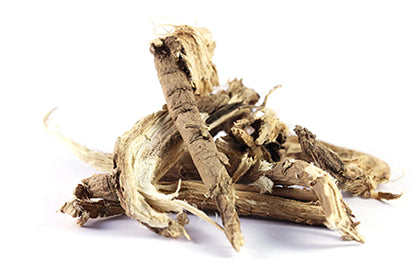 Marshmallow Root Extract (Althaea Officinalis)
Flowering plant native to Africa
used topically to soothe the skin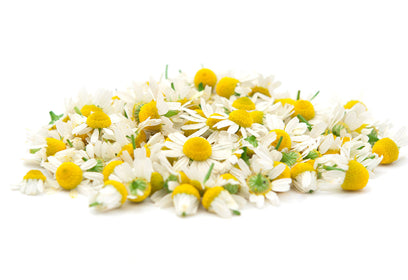 Matricaria Flower Extract (Chamomilla Recutita)
A plant originally from southern and eastern Europe, it can be found all around the world
Flower extract calms sensitive skin and reduces inflammation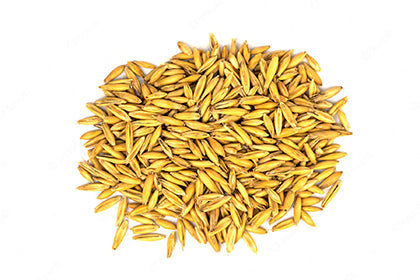 Oat Straw Extract (Avena Sativa)
An extract to help reduce inflammation
Soothes skin irritations or rashes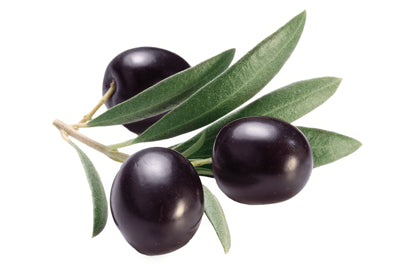 Olive Fruit Oil (Olea Europaea)
Olive oil is known for its anti-aging benefits
Helps protect skin and restore elasticity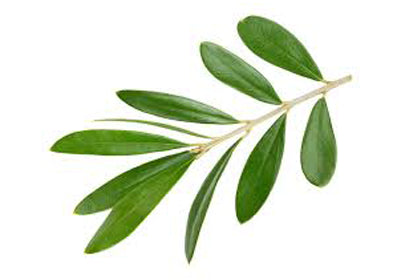 Olive Leaf Extract (Olea Europaea)
Olive leaf extract softens and smooths the skin
Used for smoothing and conditioning hair and provides heat protection
Provides an excellent, non-greasy feel that hydrates and conditions the skin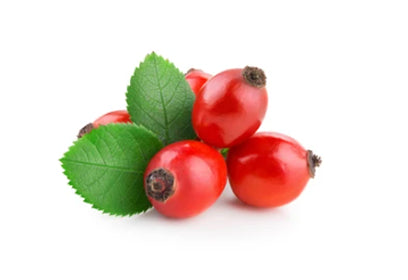 Rose Fruit Oil (Rosa Canina)
Helps reduce the appearance of stretch marks and scarring
Reduces fine line and wrinkles
An important anti-aging ingredient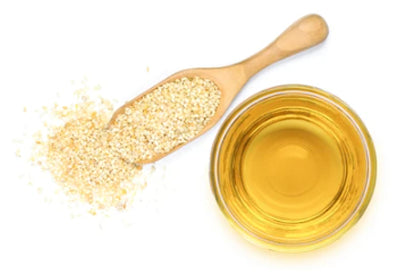 Sesame Seed Oil (Sesamum Indicum)
Highly moisturizing oil sourced from parts of Africa and India
Rich in vitamins E, B complex, and D
Used as a humectant for the skin and hair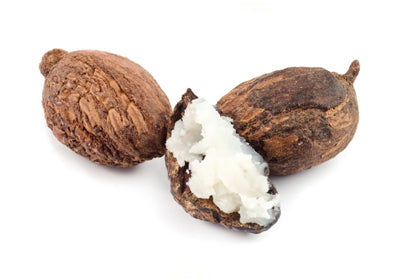 Shea Butter (Butyrospermum Parkii)
From the nut of the African Karite tree
High in vitamins A and E
Effective moisturizer for dry, itchy, or sunburned skin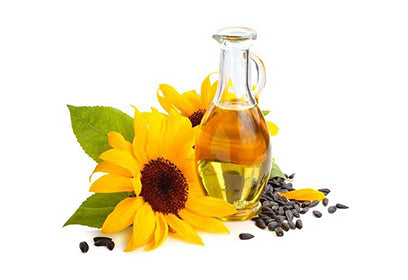 Sunflower Seed Oil (Helianthus Annuus)
Leaves the hair easy to comb, supple, soft and shiny and imparts volume, lightness and shine
Maintains the skin in good condition
Light oil, absorbs easily into the skin and hair
Aids in providing a protective moisture barrier for both the skin and the hair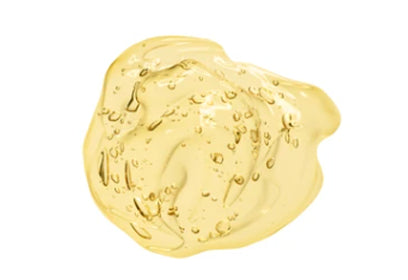 Vitamin E (Tocopheryl Acetate)
This form of Vitamin E is a powerful antioxidant
Can help protect skin from damage caused by free radicals
Helps prevent oxidation and extend shelf life of the product
No-Go Ingredients
Pharmacopia was born paraben-free, vegan, and cruelty-free. We avoid harsh chemicals, phthalates, synthetic fragrances and animal testing—as well as other things you should be wary of the majority of mainstream products.
Parabens
Parabens are man-made chemicals often used in small amounts as preservatives in cosmetics and other products. Most people in the United States, according to the CDC, have some levels of parabens in their urine. Women have higher amounts than men, which is incredibly concerning.

The problem with parabens is this: Some studies suggest that parabens can disrupt hormones in the body and harm fertility, affecting birth outcomes, and increasing the risk of cancer. They can also cause skin irritation. At Pharmacopia, we don't take a chance if there's a potential risk! (And it seems that in Europe, they don't want to take a chance either, banning some parabens entirely that are believed to be endocrine disruptors.)
Phtalates
Phthalates, are a group of chemicals used to make plastics more durable but they're also used in personal care products. DBP or di-n-butyl phthalate is found in nail polishes, while DEP or diethyl phthalate is found in personal care products to enhance fragrance and make the scent last longer. Many times you won't see this ingredient on a product label; you may just see the words "fragrance," "perfume," or even "patented formula" listed. This is a trade secret that means the ingredients don't have to be disclosed.

Synthetic fragrances Phthalates are one reason why we don't use synthetic fragrances in any of our Pharmacopia products. We opt, instead for natural-derived fragrances and essential oils that have beneficial effects on the body and well-being.